This article is about the channel itself, were you looking for Will Ryan, the founder and the original diamond-armada?
"PRESS START... TO BEGIN"
-Will's Voice from the Channel introduction sequence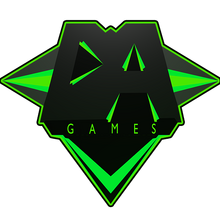 Subscribers:
☀OVER 1,000,000!!!!!
DAGames (DiamondArmadaGames), formerly diamondarmadaonline is a YouTube channel which focuses on Let's Plays, Livestreams, animation (not continuing considering it is complete), and Music (but mainly Let's Plays and Livestreams). Will came up with this idea in school, combining history and geography (Spanish Armada and Diamonds). DAGames was founded after diamondarmada, on September 25th, 2011.
William Alexander Ryan (DiamondArmada): Founder, Let's Player, Musician
Chloe Ann Catherine Eves (RealEeveeGamer): Let's Player (EeveeGamer Only), Singer.
Chris Dell'Isola (Aficionados Chris): Creator and former animator of DAGames Animated.
Christian (OblivionFall): Lyric Video Producer, Current animator for DAGames Animated.
Mayde: Animator, DAGames Animated.
Sean Webby: Animator.
Keyframe: Thumbnail Artist
Azaeriah: Secondary Thumbnail Artist