IRIS is the alias undergone by Will Ryan for original songs starting with Heart of an Artist, but singles began to appear with Trojan. The DAGames alias of music from then on has since been affiliated with only video game-related songs (Nerdcore).
On Twitter, a fan asked Will where he got the IRIS name from, his response was, "IRIS used to be known as a technology firm that I always wanted to create back in the day, always meant 'eye of the beholder' so to speak. Then I realize tech was already evolving, so when it came to separating the music on DAGames, I revived the name, and stuck to the same!"
Music Profiles
(Version 1) feat. the Why Do We Hold Remake and the Draw The Line Remake (originally, the single for Override & Conquer was available, but was removed after the release of Goliath's Throne). Songs from this IRIS profile will no longer be streaming on these profiles but will continue on the second IRIS profile, IRIS Official.huh
(Version 2) IRIS Official is the music profile that will now stream new IRIS songs from now on feat. Cold Man and Goliath's Throne!
Albums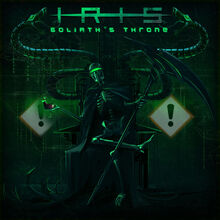 Released: October 30th, 2019
Tracklist
There will be a deluxe edition of this album featuring all of the songs, their instrumentals, and bonus tracks as seen below.
| No. | Title | Writer(s) | Producer(s) |
| --- | --- | --- | --- |
| 1 | Bind the Bible | IRIS | Will Ryan |
| 2 | Savage | IRIS | Will Ryan |
| 3 | Surveillance (Live) | IRIS | Will Ryan |
| 4 | Override & Conquer (Live) | IRIS | Will Ryan |
| 5 | As the Lights Go Out Rock Version (Live) | IRIS | Will Ryan |
| 6 | Cold Man (Non-Explicit) | IRIS | Will Ryan |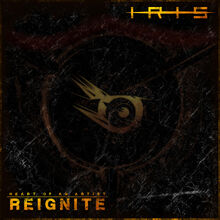 Heart Of An Artist: Resurrection
Release Date: TBA
Tracklist:
IRIS Singles
| Album Covers | Additional info |
| --- | --- |
| | Trojan: The first single to be released under IRIS. |
| | Hibernation: The second single to be released under IRIS. |
| | Why Do We Hold Remake: The third single to be released under IRIS. |
| | Override & Conquer: The fourth single to be released under IRIS |
| | Draw The Line Remake: The fifth single to be released under IRIS |
| | Cold Man: The sixth single to be released under IRIS |